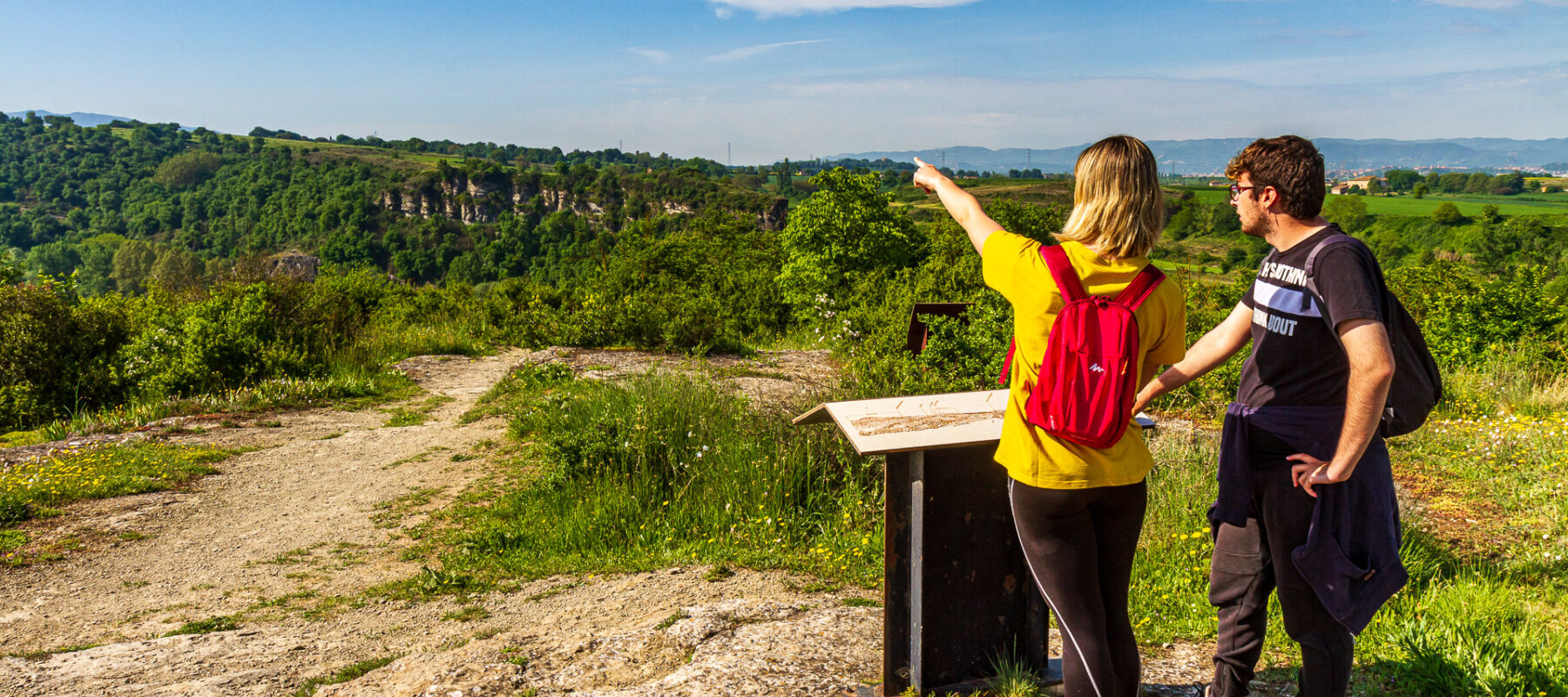 Live a week of storytelling with your visit to Osona to get to know in depth everything that Osona has to offer you!
DAY1
Visit a milk farm and milk a cow in Cal Rei farm, be a farmer for the day, looking after calves and cows.
DAY 2
Discover an array of elements through the senses in the Parc de les Olors (Park of smells)  in Taradell, Our fun, dynamic workshops are a great way for kids to learn about biodiversity and how important it is to love nature and the planet.
DAY 3
Savassona , an area of natural and cultural wealth that will take you on a journey back in time. A place where the legacy of a Neolithic, Iberian and mediaeval past can be observed at three sites: the 17th-century castle, the Romanesque Church of Sant Pere, standing on rocky shelf, and the Chapel of Sant Feliuet, a jewel of Catalan Pre-Romanesque architecture in Tavèrnoles, surrounded by anthropomorphic tombs and large rocks which are used for bouldering, and where exceptional views can be enjoyed.
DAY 4
Anigami adventures Park, a house in the middle of the forest with a high quality of services and activities for the whole family.
DAY 5
Explore Rupit with Rupes, a fun family activity, this family clue-hunting game around the old quarter of Rupit, with Rupes the village mascot, is a great way for you and your children to discover all the hidden corners of the village.
ACCOMMODATION
You can stay at Mas Sabaters .
You can also stay at the l'Hostal Estrella or at la Devesa de Rupit.