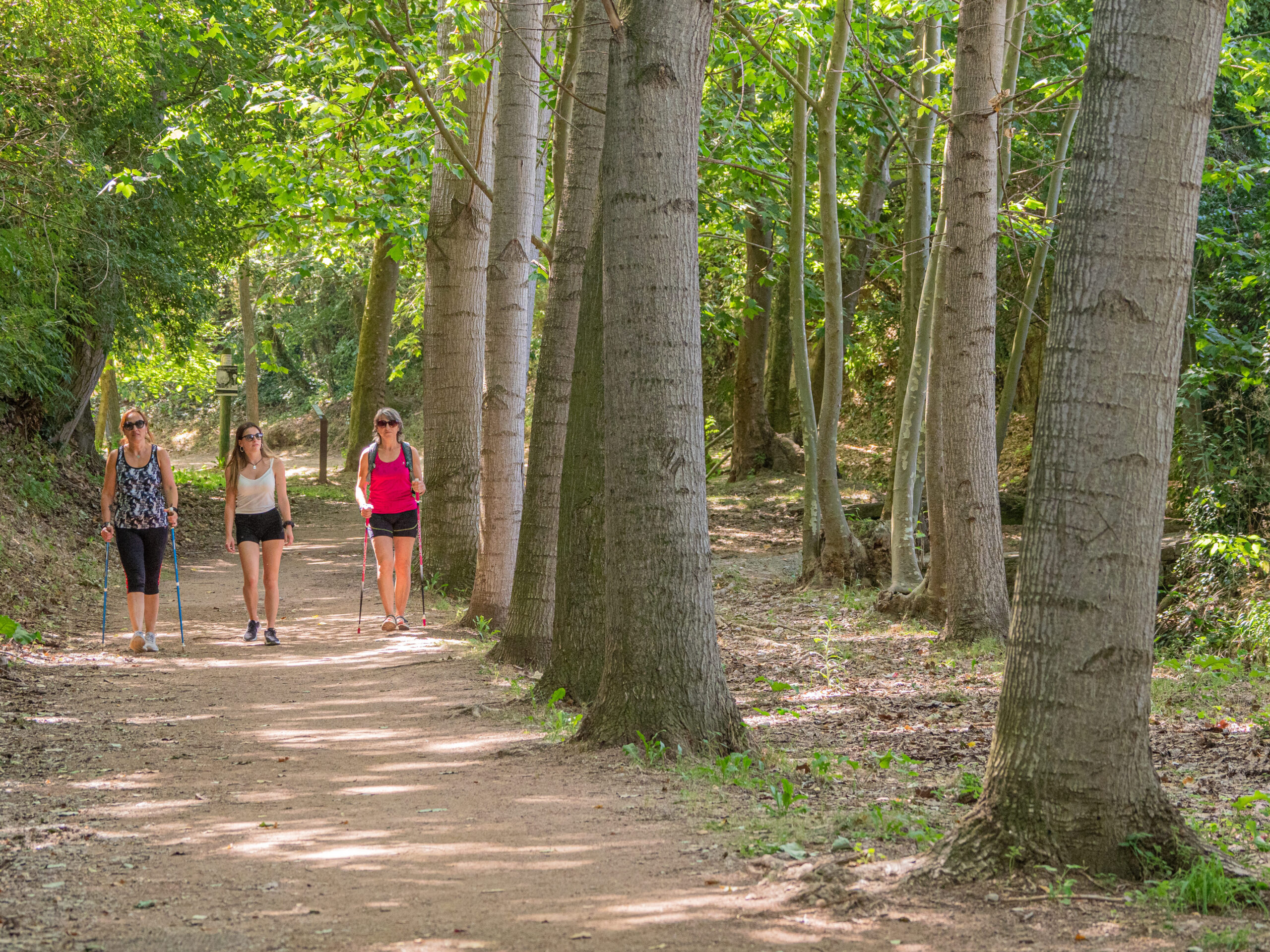 An excursion for the whole family? We recommend the Calldetenes Mills Route
This route turned into a game takes us inside a pleasant walk where we can interact through QR codes that will inform us about the flour history of Calldetenes, through its mills and agricultural fields. We will be able to enjoy information and curiosities through speakers with texts and audios with explanations of the mills and places such as Bassa del Blanqueig, El Molí del Pujol, La Font de les Eres, among others.
It starts at Plaça Onze de Setembre and is a flat, easy and fresh circular route, going through up to 16 points of interest in a landscape with large trees, agricultural fields and with excellent panoramic views of the Plana de Vic. lenses This route is recommended both on foot and by bike.
With 8 km of route, we will discover hidden corners of nature and the first industry that existed in the municipality, the Ruta dels Molins borders the torrent of Sant Martí and the hydraulic elements that supplied them, a series of canals and streams show us the engineering that made it possible to take advantage of all the water flow and not waste it.
Along the gentle route you will find the six mills intertwined by paths, ponds, bridges, locks, fountains, streams, stairs… The envelopment of the vegetation, the murmur of the water and the singing of the birds will make you enter a space of peace and tranquility completely isolated from the constant and daily traffic.
Around the hermitage of Sant Martí de Riudeperes, the path connects with the other routes that run through the town: the Romanesque Route, the Sant Marc Route and the Airdrome Vilatorta Route.
It is recommended to download the Natura Local App to take this guided and interpreted route.
More information: Calldetenes Mills Route