Visit the Museu Episcopal of Vic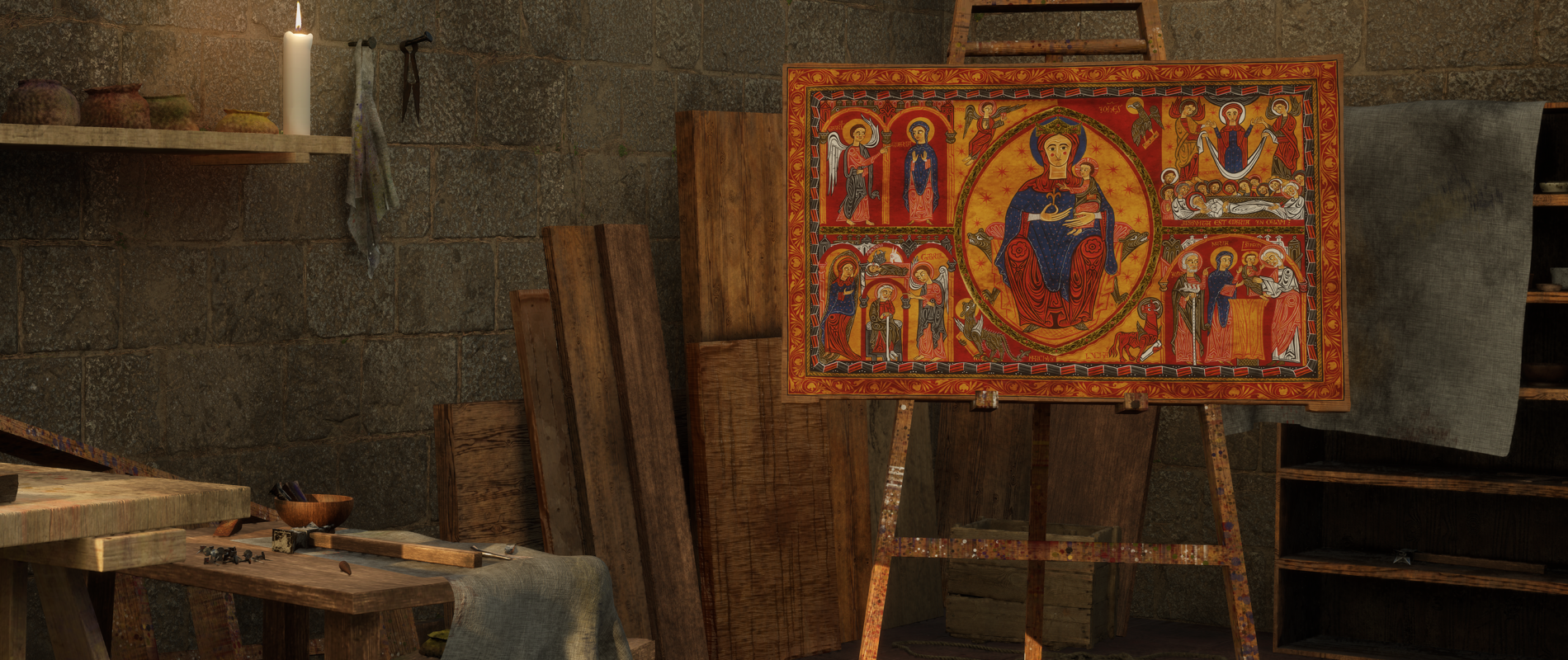 The MEV, Medieval Art Museum of Vic is a connecting arch between the medieval past and the present world. An international reference in Catalan Romanesque and Gothic art, the museum not only houses and exhibits its collection, but also seeks to be a pioneer in the story surrounding medieval art: how did you travel in the Middle Ages? What were the medicines of the time? How was the money used? How was society organized? What pigments and materials did medieval painters use? How was the experience of entering a Romanesque cathedral? In short, how did you live in the Middle Ages? These and many high questions related to the medieval world are what we can answer through the collection offered by the museum.
In order to transport us to the Middle Ages, the museum has a key ally: the most modern digital techniques. By applying them, the MEV manages to be a more social museum and more open to everyone: with digitization, the collection becomes interactive and the visitor perceives it in its entirety, from emotion, to hearing the stories, already either from the museum itself or from any other point.
An example of this digital transformation is the new immersive space, which becomes an educational and informative tool, being the piece that gives the necessary context to the Museum's medieval art collection and, therefore, the gateway to visit the MEV. It will also be the new guiding thread of the museum's proposed educational activities: a good number of cultural, family and school activities will pass through the space in order to learn about the context of one of the medieval art collections most important in the world.
Timetable:
April to September: Tuesday to Friday from 10 a.m. to 7 p.m.
October to March: Tuesday to Friday from 10 a.m. to 1 p.m. and from 3 p.m. to 6 p.m.
Saturdays from 10 a.m. to 7 p.m. Sundays and public holidays from 10 a.m. to 2 p.m.
The Museum will be closed on Mondays; on January 1 and 6; on Easter Sunday and December 25 and 26.
More information:
Tel. 93 886 93 60 – 93 886 93 61
www.museuartmedieval.cat
reserves@museuartmedieval.cat