Visit the Museu Episcopal of Vic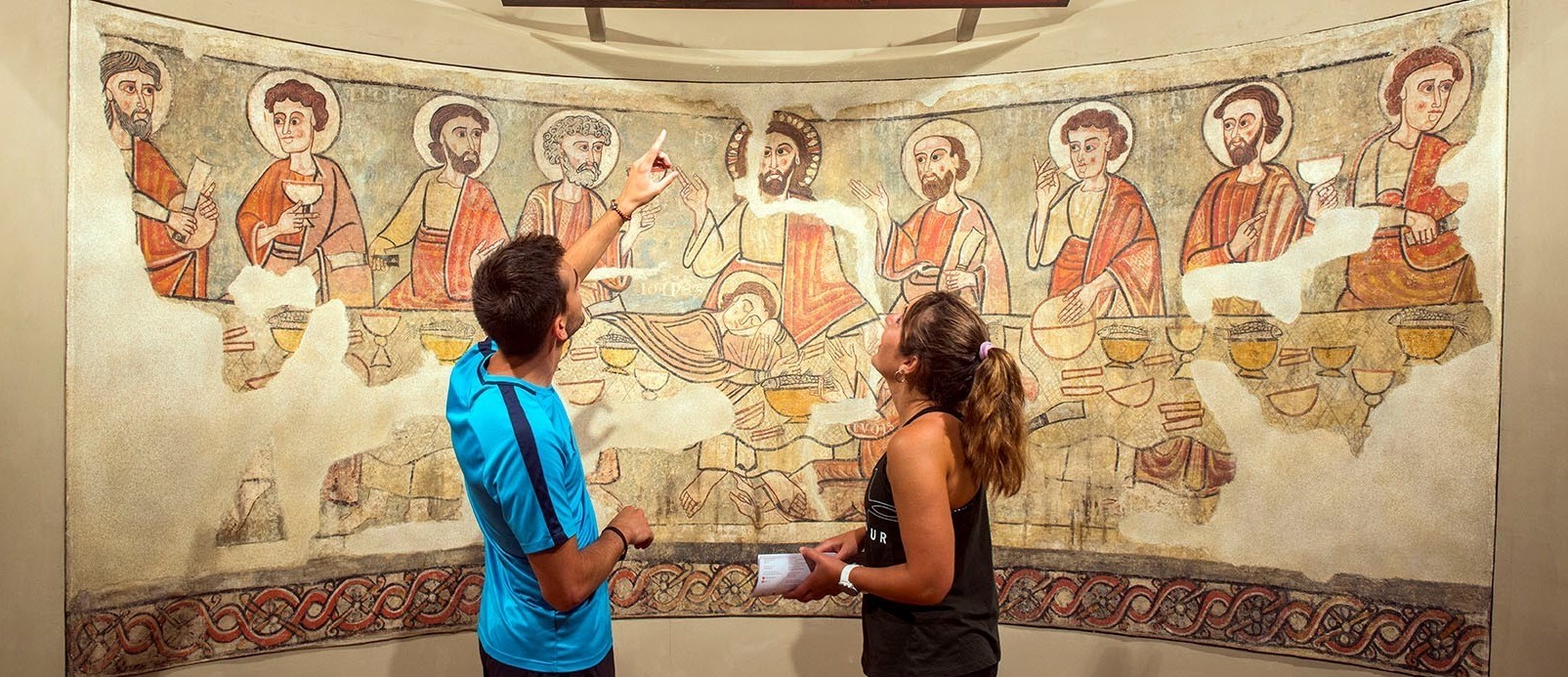 Located next to the Cathedral of Vic, the Episcopal Museum of Vic has magnificent facilities, where some 29,000 pieces of Catalan Romanesque and Gothic painting and sculpture are exhibited, along with outstanding archeological collections, goldsmithing, forging, glass, ceramics, industrial and decorative arts, weaving and liturgical clothing, among many others. Among his masterpieces, the following stand out: the Majesty of Santa Maria de Lluçà, the Baldaquí de Ribes or the Descent of Erill la Vall, dating from the 12th century.
The Museum was inaugurated by Bishop Josep Morgades i Gili on July 7, 1891. Morgades collected the efforts made by a group of intellectuals and clergymen from Vic during the Renaissance with the aim of recover the Catalan artistic heritage. Throughout its more than 120-year history, the Museum has consolidated its mission to preserve, study, exhibit and disseminate its funds of exceptional value.
In addition to its permanent collections, the Museu Episcopal de Vic also hosts a wide range of temporary exhibitions, thanks to its collaboration in research projects with universities and scientific institutions. In addition, at the MEV you can enjoy conferences, guided tours, themed tours, workshops, courses and activities for all audiences.
Timetable:
April to September: Tuesday to Friday from 10 a.m. to 7 p.m.
October to March: Tuesday to Friday from 10 a.m. to 1 p.m. and from 3 p.m. to 6 p.m.
Saturdays from 10 a.m. to 7 p.m. Sundays and public holidays from 10 a.m. to 2 p.m.
The Museum will be closed on Mondays; on January 1 and 6; on Easter Sunday and December 25 and 26.
More information:
Tel. 93 886 93 60 – 93 886 93 61
www.museuepiscopalvic.com
informacio@museuepiscopalvic.com