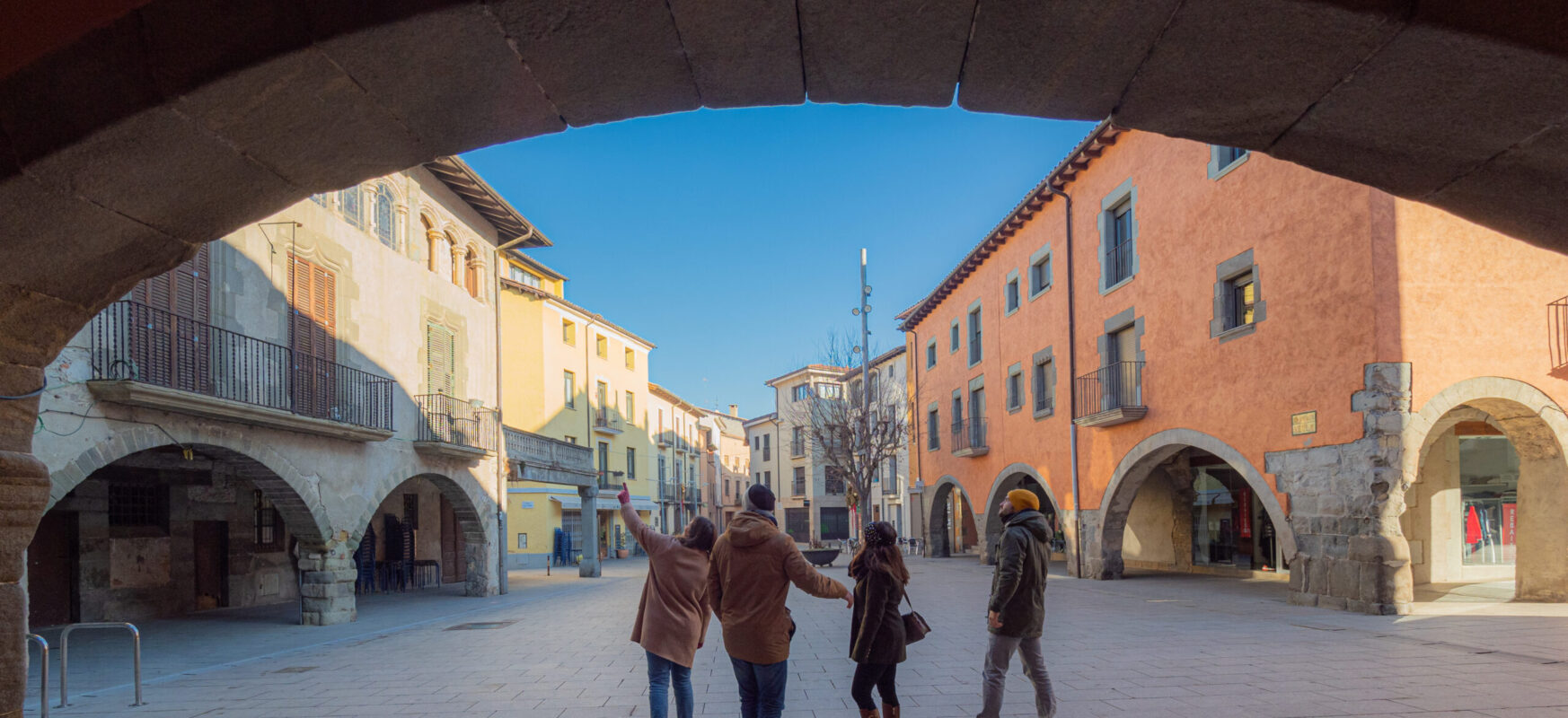 The river Ges occupies the bottom of the valley and in Torello joins the river Ter. The combination of important natural, cultural, historic and architectural heritage makes Torello an important center. It is a confluence of culture, landscape, tradition and innovation.
The center of Torelló is presented in two ways: on the one side Old Town Square as remarkable old quarters with its arcades and old houses, and on the other Plaça Nova and the Church of Sant Feliu built in 1672 and with modern
paintings of Joan Rifà. There is Rocaprevera Sanctuary, from which opens amagnificent view on the Plain of Vic, Collsacabra and the Pyrenees. It's important to highlight the heritage associated with the securing of the era of industrialization of Ter.