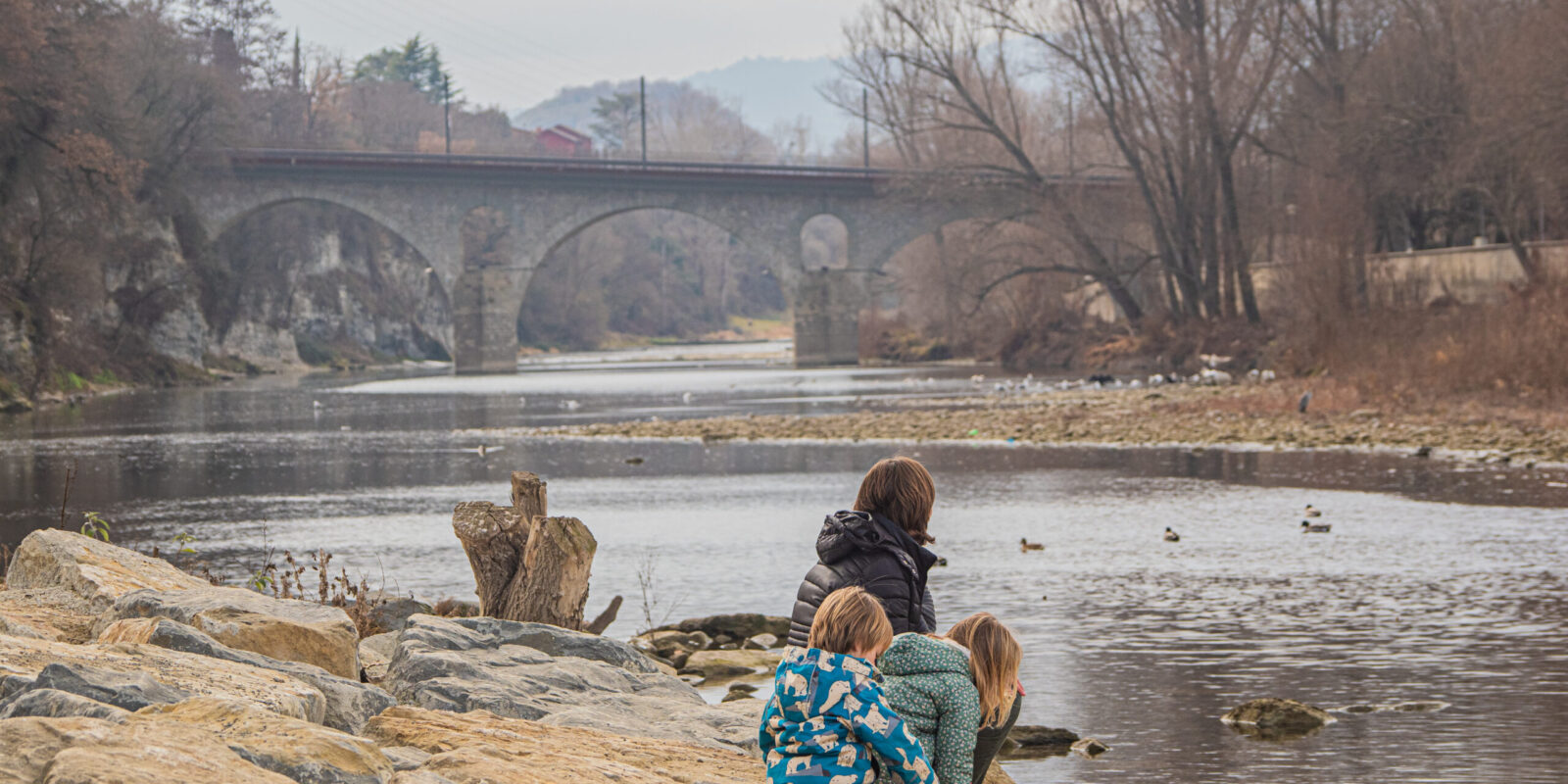 If there is one thing that has characterized the city of Manlleu throughout time is its privileged location near the river Ter. The river has become the architect of this territory located between two of the most characteristic bends of the Plain.
Pebbles dragged along the river can be found in many urban constructions (and even in the bell tower, a watchtower that majestically rises from the hill that forms Dalt Vila). It was also the water of Ter domesticated in an industrial canal that made the first modern industrialization of the region in the middle of nineteenth century possible.
Today we can see a union of factories and the river throughout 4 km of fluvial front which the municipality possesses: including Cau Faluga, the former residence of Rusiñol family.
And within the town there is a monumental noucentist square of Fray Bernardino and Can Puget, together with schools, theaters, associational centers, cooperatives, and a range of houses for the workers and residential houses of manufacturers, which have become a magnificent example of living history.
A visit to the Museum of the Ter lets us get to know the historic aspects of the process of industrialization in the middle Ter. Machines and models help to understand the transformation of cotton into yarn, and understand the influence of this change on the society. The guided tour allows us to see the spectacular start-up of one of the oldest turbines of the Ter – Fontaine turbine of 1860 – .